A message from the Broker
Welcome, and thank you for visiting HomeMaxi.com!
Home Maxi LLC is a small boutique brokerage. We have a different and highly successful approach to assisting clients in buying and selling real estate. Most real estate companies attempt to accumulate listings through a generic, standardized procedure. It leaves out attention toward the individual properties and the specific buyers these properties please and attract.
Home Maxi is different. Through the latest marketing technology, you as a seller can rest assured that your home is presented in the best way possible. We attract highly probable buyers with a budget and desire to acquire a house matching the property we have listed on your behalf. We are on average selling properties faster than the majority of our competition.
Conversely, for our clients wishing to purchase a property, we strive to identify their needs and desires before we begin viewing the properties. At Home Maxi, our goal is to exceed our clients' expectations with appropriate planning, market insight, advanced strategies, and honest conversation.
On our client's behalf, we like to say just like the well known Jim Rohn; "If you are not willing to risk the usual, you will have to settle for the ordinary."
We look forward to working hard helping you achieve your ultimate real estate goals.
Sincerely,
Allan Nielsen
---
Home Maxi Team Members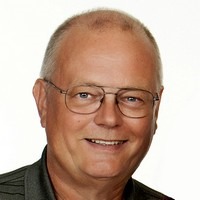 Lic. Real Estate Broker, Realtor®, LCAM
---
---
Jean Dishington


Jean is overseeing our systems in HomeMaxi and she is making sure we all do what we need to do. Jean has 20+ years extensive experience and background in Real Estate including sales, secretarial, relocation services, training, and residential real estate appraisals. It all started on Long Island New York but in 1990 Jean decided to move to Florida where she got a Florida Real Estate Sales License and further obtained an Appraisal License. Jean have served banks, mortgage companies, attorneys and private individuals with appraisal services. Jean does not currently hold any active real estate or appraisal license but we surely do appreciate her vast experience and are proud to be in business with her.