Journey to Your Dream Home: Navigating the Home-Buying Process
Posted by Allan Nielsen on Monday, September 18, 2023 at 7:11:37 PM
By Allan Nielsen / September 18, 2023
Comment
The Home Buying Journey: From Consideration to Closing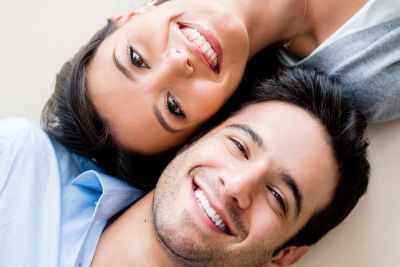 Home purchasing is one of the most significant financial commitments a person can make in their lifetime. It's a multifaceted process that entails everything from daydreaming about a new space to the nitty-gritty of closing details. Here's a breakdown of the various stages that prospective homeowners experience:
1. Initial Consideration
Daydreaming and Contemplation: For many, the journey begins with a simple thought or dream of owning a new home. This can be spurred by lifestyle changes, like a growing family or a new job, or simply the

desire for a change of environment.

Online Browsing: Before any serious decisions are made, many potential buyers spend time browsing online real estate platforms to get a feel for the market.
Research and Preparation
Financial Evaluation: Understanding one's financial situation is crucial. Buyers often check their credit scores, determine their budget, and calculate potential mortgage payments.
Market Research: Buyers typically research neighborhoods, local amenities, schools, and other factors that are important to them.
Choosing a Real Estate Agent: A knowledgeable agent can provide valuable insights, negotiate deals, and guide buyers through the process.
House Hunting
Creating a Wishlist: Buyers often make a list of essential and desirable features for their new home.
Viewing Properties: Accompanied by their agent, buyers visit and inspect various properties that match their criteria.
Comparing and Contrasting: After viewing, buyers often need to weigh the pros and cons of each property.
Making an Offer
Determining Price: Based on the home's condition, market conditions, and comparable sales, buyers decide on an offer price.
Submitting an Offer: The real estate agent will draft and present an offer to the seller's agent.
Negotiation: The seller might accept the offer, decline it, or counter with different terms.
Contract and Due Diligence
Entering Contract: Once an offer is accepted, the buyer and seller enter into a contract, which is a binding agreement detailing the terms of the sale.
Inspection: Most buyers opt for a home inspection to identify any potential issues with the property.
Securing Financing: Buyers typically finalize their mortgage application with their chosen lender during this phase.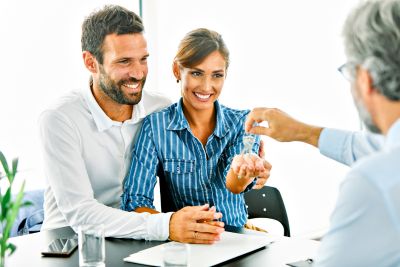 Closing
Final Walkthrough: Just before closing, buyers typically walk through the property to ensure it's in the agreed-upon condition.
Closing Meeting: This is the final step where buyers, often along with their agents and lawyers, meet with the seller and their representatives to sign all necessary documents.
Transferring Funds and Keys: The buyer pays the purchase price, often via a wire transfer, and receives the keys to their new home.
Post-Closing
Moving In: Buyers can now move into their new home and begin making it their own.
Address Changes and Utilities: It's important to update one's address and set up utility accounts for the new property.
Throughout these stages, it's essential for buyers to remain patient, stay informed, and keep open communication with their real estate agent. While the process can be lengthy and sometimes challenging, the reward of owning a new home often makes it all worthwhile.
Ready to Embark on Your Home-Buying Adventure?
Dive deeper with our exclusive resources and personalized support to ensure a smooth and successful journey to your dream home. Get Started Today!
Reach out to our leading Realtor, Nicole Nielsen, at (941) 276 0040. Let Nicole assist you in curating a list of homes tailored to your desires. Beyond finding the perfect home, Nicole offers a holistic service, connecting you to premier mortgage solutions, surveyors, home inspectors, attorneys, title offices, and much more.

Call Nicole today!