New Beginnings Start Here: Finding Your Dream Sarasota Home
Posted by Allan Nielsen on Monday, October 9, 2023 at 9:33:23 PM
By Allan Nielsen / October 9, 2023
Comment
Overview of Sarasota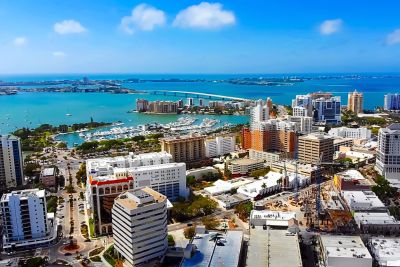 Sarasota, Florida is a vibrant city situated on the Gulf Coast of the Sunshine State. With its picturesque beaches and tropical climate, Sarasota is a paradise for people searching for beautiful homes. Whether you're looking for a downtown retreat, a cozy beach cottage, or a luxurious estate, Sarasota has an incredible selection of homes for sale that will fit any lifestyle. With an experienced real estate team, you can easily find the perfect home—one that you'll be proud to call your own. Make Sarasota your new home—it can be the perfect start to a bright, new future.
Here are some of the more popular questions people ask about Sarasota;
Q: How Do I Know if Sarasota is the Right Place for Me?
A: Sarasota is full of amazing beaches, restaurants, shops, and attractions. Before deciding to settle here for good, it's important to take the time to visit the city and see what it has to offer. Speak with local residents and ask questions to get an understanding of the area. Visit the surrounding neighborhoods and beaches to determine if the culture and atmosphere in Sarasota is a good fit for you and your family.
Q: What Should I Look for When Buying a Home in Sarasota?
A: When house hunting in Sarasota, take the time to identify what's important to you. Consider the area's schools, neighborhood amenities, commute times, size of the home, and proximity to attractions. If you're looking for a waterfront property, make sure to check for flood risk, insurance coverage, and site restrictions.
Q: What Are Common Neighborhoods in Sarasota?
A: Sarasota is made up of many different neighborhoods, all offering unique character and style. Popular areas include downtown Sarasota, Lido Key, Siesta Key, and St. Armands Circle. Each of these neighborhoods offer waterfront homes, restaurants, parks and more.
Q: What Are the Benefits of Living in Sarasota?
A: Living in Sarasota gives you access to a laid back atmosphere, colorful city life and plenty of outdoor activities. From nearby beaches to art galleries and trade shows, there's something for everyone. Sarasota also fosters an entrepreneurial spirit, making it an ideal place to plant roots and open up a business.
Q: What Are Property Taxes Like in Sarasota?
A: Property taxes in Sarasota are relatively low compared to other Florida counties. Your property tax rate varies based on the location – however, if you buy in a city that offers historic, homestead or other tax exemptions, like Sarasota, you could pay even less.
Q: Are There Good Schools in Sarasota?
A: Sarasota is home to excellent educational institutions, with many of its schools ranking highly on national lists. The Sarasota County School District includes several magnet and charter schools that cater to a wide range of student needs.
Q: What Does the Sarasota Job Market Look Like?
A: Sarasota is an attractive area for professionals in many industries, from hospitality and retail to health care and manufacturing. The city's deep-water port and close proximity to major airports make it accessible to many different companies. The job market in Sarasota holds lots of potential for those who are open to new opportunities.
Q: What Other Important Factors Should I Consider When Buying a Home in Sarasota?
A: While looking for a home in Sarasota, be sure to pay attention to potential zoning issues and potential natural disasters. Consider hiring a home inspector to ensure you're aware of any existing or potential challenges such as flooding, mold, or insect infestations. Additionally, make sure to budget for closing costs and hidden fees that come along with the home buying process.