Top 8 reasons to hire a professional to sell your home!
Posted by Allan Nielsen on Wednesday, August 7, 2019 at 9:42 AM
By Allan Nielsen / August 7, 2019
Comment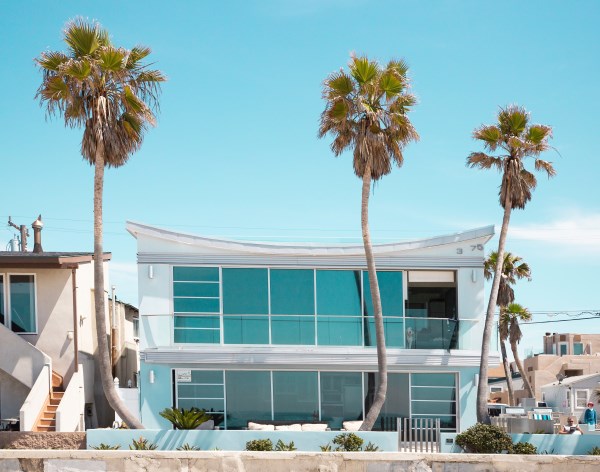 With so much information on the internet, you might ask "Why should I hire a real estate agent or real estate brokerage?"
You probably think (and we don't blame you) why you can't do that yourself. You could just put a for sale sign in the ground and write a post on some social media website or use some other marketing channel.
It's a bit like an airplane. With so many instruments why would you need a pilot? Or surgery! There are so many articles on the internet about surgery so why not save the surgeon next time your spouse needs an operation.
What could be the advantage of hiring a real estate agent or brokerage? Well, just like you would want to have a pilot when flying a plane or have a surgeon when you or a loved one need an operation. Here are 8 reasons why you might end up with more money, a lot less stress, minimize the risk, and remove the anxiety when hiring a professional.
1) Your Agent has Knowledge about your Neighborhood
When you hire a real estate agent you partner with a person who has personal experience in your neighborhood. It is the agent's most important task to keep abreast of what's going on. and access to a treasure chest of statistical data. This enables him or her to advise you in selling your home and making the right decisions.
2) Your Agent know how to handle the paperwork
A typical real estate transaction has hundreds of pages. You will find the listing agreement, purchase agreement, addendums, riders, federal and state-mandated disclosures many times dictated by local customs and advances due to your real estate professionals insight. One small mistake or omission could land you in court or cost you thousands.
3) Your Agent has Negotiation Skills and Confidence
An experienced agent can negotiate without emotional influence, unlike most buyers and sellers, who easily derail from the ultimate objective of the transaction. Being a successful agent he or she does much more than just facilitate communication between buyer and seller. Your agent is the professional who is trained to present your case in the best light possible. He or she is a professional, does real estate for a living and know how to help you the most, take you on as a passenger so to speak and win the race.
4) Your Agent can Sell your Home Faster
An experienced agent can sell your home faster because he or she has unparalleled access to marketing channels reaching potential buyers. A real estate agent has a database of buyers and most likely one or more would be interested in your home right away. Your agent has a professional network of other agents and can have the information about your home out to the network in a matter of hours.
5) Your Agent can increase the final selling price
Who knows what sells better than a real estate agent? Your agent can help you with staging ideas, decluttering, wall color choices for easy uplifting changes and much more. There are many areas that can be touched each helping you to get a better price and a faster sale. Ask your agent for past experience. The right agent will know what you should do to your home to maximize your net result. Flair for the ultimate composition of your sales package is not only a matter of science but as much a matter of skillful art. Having an agent to sell your home will be the best choice you can make.
6) Your Agent is offering you expert guidance
An agent can tell you what the most likely market value is on your home. Market value is the price where a willing buyer is ready to buy from a willing seller on an agreed price. What many sellers tend to do is to overprice their home out of fear that they will lose money if they don't. Unfortunately, statistic shows that this is exactly what they will end up doing because overpriced homes don't sell. Overpriced homes collect dust and cost money to maintain especially if you don't live in the house. And they build up public accessible data that shows they can't sell. The end result according to the statistic is that these homes sell for less than what they could have sold for had they been priced correctly from start.
7) Your agent can show your home to the most qualified buyers
If you are a "For Sale By Owner," you will be busy answering calls from hundreds of callers. Some will be potential buyers but most will be all other types of calls trying to derail you from actually selling your home. A real estate agent can qualify and direct potential buyers to homes that they can actually afford to buy and bypass all other types of sales calls. This can save you lots of time and shield you from spying eyes and nosy people who only want to see how you live and what you have in your closets.
8) Your agent knows how to present and market your home
Selling a home is not different from selling anything else. One of the key elements is to have your home shown to as many potential buyers as possible. If you have 500 active buyers you soon realize that they look at 500 different properties. There might only be one that loves your home enough to actually present an offer. So the key to selling a home is to attract as many potential buyers as possible. If you expose your home to 100 potential buyers you might discover that not a single one is interested in your home, floorplan, pool or missing pool, location and much more. However, if you expose your home to a million potential buyers looking for a home on your street it's not hard to imagine that you could end up in a bidding war. Hiring an agent to sell your house help you get the presentation right from staging, pictures, video and marketing channels. Your agent can then make sure the exposure is sufficient to attract the right buyer.
Contact us Today! Click Here!