Deep Creek • Punta Gorda • Florida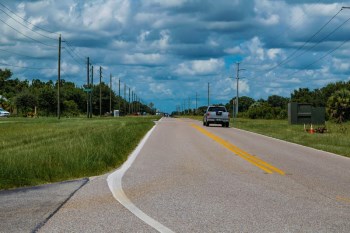 Deep Creek is a deed-restricted community on the north side of the Peace River. Some say it's in Port Charlotte while most say it's Punta Gorda. However, the zip code 33983 belongs to Punta Gorda. For your convenience check the Deep Creek Weather below.
And, if you haven't already, be sure to register for a free account so that you can receive email alerts whenever new Deep Creek listings come on the market.
Links to all Deep Creek Real Estate
What you need to know about Deep Creek!
• A Growth Area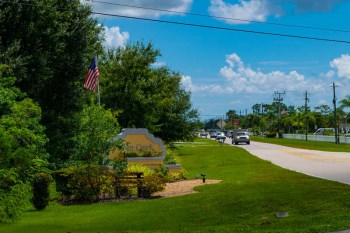 Deep Creek and surrounding Harbor Height is a community that has seen a lot of residential growth in the past 40 years. So where is Deep Creek Florida located? Its location is one of its most substantial assets. It has three exit points that are very close to two different I-75 exits at mile marker 167 and 171. The shopping and restaurants of Punta Gorda and Port Charlotte are conveniently close. Lots of lakes are scattered throughout the community. Although a small deed-restricted community the above makes many look for Deep Creek FL homes for sale.
• Section 23 and Section 20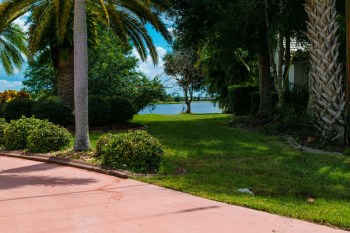 The two associations cover an area of about 10,000 lots where about half now have homes. The reminder vacant lots are slowly but inevitably being developed with new beautiful homes.
The Section 20 Association website covers the area north of Sandhill Boulevard with just short of 4000 homesites.
The Section 23 Association website (south side) has just about 6000 homesites and have different requirements from section 20 as to the size of homes.
The entire Deep Creek area has deed restrictions. The associations take care of the extensive green belts and oversee that the rules and regulations are adhered to. It makes the community nice and clean all the time and is enjoyed immensely by all residents. Here you will enjoy exceptional low yearly fees that range around $130 per year depending on the association the home belongs to.
• A fairly New Area
Homes in Deep Creek range from 35 years old to new construction. Most of the houses were built in the 1980s and the 2000s. Many homes were updated with new roofs after Hurricane Charley that hit Deep Creek hard on August 13, 2004.
All homes built after 2004 are built to the newer hurricane code. All types of architecture can be seen throughout the community. Many of Deep Creek's residents utilize the quick highway access to commute to Sarasota, Fort Myers or Venice with little trouble.
• Modern Amenities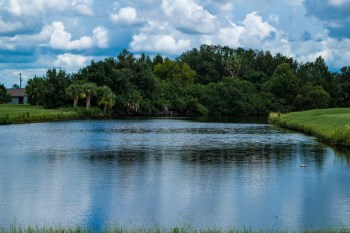 A significant advantage compared to many other areas between Sarasota and Punta Gorda is that all properties are connected to public water and sewer systems. You will also find extensive green-belt areas between homes that makes the area quite like living in a grand park setting. Two large storage facilities are situated just as you drive into the area. Because trailer, RV or boat parking is not allowed the storage facility comes in handy and there is plenty of room for any size RV or boat should you chose to have one.
• Deep Creek Golf Club
Deep Creek also has a Golf Club and Golf Course open for the public. The clubhouse offers a Pro-Shop and the Creekside Tavern with delicious food and seating with a view to the golf course. You can have 18 holes for as little as $28 without cart and clubs. You can practice at the Driving Range, 50 Yard Short Game and Bunker Area.
• Schools
Deep Creek Elementary School is situated on the south side of Deep Creek. It is close by and only takes 5-10 minutes to get there from almost any place in Deep Creek. Punta Gorda Middle school is located south of the river on Education Avenue in Punta Gorda FL, and Charlotte High is also south of Peace River on Cooper Street.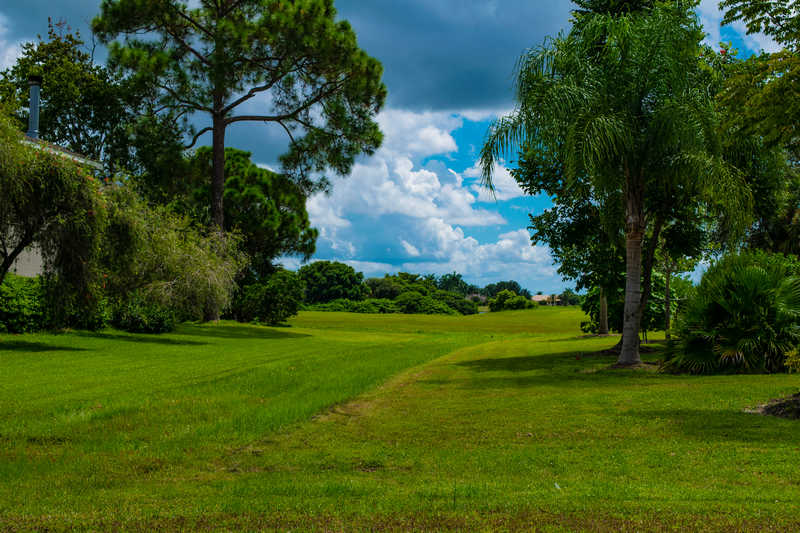 • Businesses in Deep Creek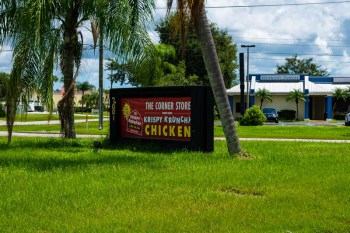 Over the last 10-15 years, several new companies have started nearby as well as in Deep Creek, FL. Several hotels have been built in the I-75 / Kings Highway corridor were Walmart, Culver's, Arby's and many others have chosen to establish them self. In the middle at the intersection of Rio de Janerio and Rampart Boulevard, you will find K's Family Pizzeria & Restaurant, The Corner Store, Subway and Suntrust Bank. Two home builders have sales offices here. One is Maronda Homes and the other Adam's Homes.
• The Housing Market in Deep Creek
On average the Deep Creek Homes For Sale (active listings) have about 150 properties ranging from around $80,000 for condos all the way to $1,200,000 in Herons Cove (northeast corner of Deep Creek). The average 3/2/2 single-family home without pool cost around $240,000 and with a pool about $20,000 more all other things equal.
• Realtors in the area
When you are ready to buy or sell real estate then contact HomeMaxi® Real Estate. HomeMaxi is the dedicated small boutique brokerage who specializes in Deep Creek and take care of your interests. We have many buyers on our database who specifically look for Deep Creek Real Estate. If you are thinking about selling then contact us today.

Deep Creek FL • Real Estate
Looking to sell or buy a home in Deep Creek, Punta Gorda? Call HomeMaxi, your Deep Creek real estate team at (941) 800-1680. We are your Deep Creek REALTORS® and experts on the Southwest Florida housing market.
Deep Creek from our Drone Cam
Deep Creek FL • DEBATE Real ISSUES
Feel free to comment on Deep Creek issues on this page. We reserve the right to delete inappropriate comments.
Contact us to Learn More About Deep Creek