Selling your Home in SW Florida
2023 • Sarasota or Charlotte County, FL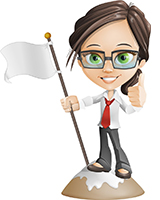 Two factors play a major role when selling real estate. It is PRICE and MARKETING. Price is influenced by the state of the property for sale. A better presentation (preparing the property for professional pictures, video, etc.) can yield a higher price. Marketing is key to get the message out to as many potential buyers as possible. Great marketing support price and is often what makes faster sales.
We know the Sarasota & Charlotte County Real Estate Market. The two counties are unique and diverse. They harbor hundreds of communities each having its own characteristics. Each neighborhood appeals to different buyers. Prices for homes range from as little as $50,000 to currently $16.5 Million (this link). To obtain the highest possible sales price for your home, the marketing must reach the right buyers with the right message. We have the network and experience to do this.
We cover Sarasota County and Charlotte County
See our community overview page for all areas we specialize in. Click here
You need a partner that has the Creative Talent to Showcase Your Home
The old adage, "You can't judge a book by its cover" is passé today. This is a fast-paced, image-oriented society in which we live. First impressions really do count! Every piece of information on your property, whether it be a brochure, the wording in the Multiple Listing Service, a presence on the Internet, or a well-placed advertisement, must show your home in the best possible light.
During all phases of a listing from the initial paperwork and promotion through the very last details of the closing, we personally attend to all of the details. As a result, the large majority of our transactions come through referrals and repeat business.
The selling phases through to closing
Our added value points bring you and your home safe through the selling process. Among our 150+ point checklist are;
Initial Consult and Sales Price Determination
Verifying property details, appraiser records, and area details
Providing you with the 7 point improvement plan that can bring a higher selling price
Property preparation phase. We standby to help with staging and fixup ideas
Professional photo session for optimal perceived value
Drone and on-ground video session
3-D photo session
Marketing package preparation
Property website with Hollywood Style Video, Pictures, 3-D and floorplan
Listing on the MLS and 700+ additional real estate websites
Social media marketing to highly targeted buyers
Weekly Market Report so you can follow the activity around
Contract negotiation
Inspection and contingencies oversight
Closing - yes, we are with you all the way
After closing activity. We still have several points on our checklist that takes place, after everything is said and done
Your 100% satisfaction is our single most important goal. You can rest assured everything is done to perfection, on time, and with the highest level of attentive client service.
---
---
Example of Just Listed Video
exposed to 20,000+ on Social Media Channels

We helped the owner/investor find and buy the property. We took a lead role in the design, material selection, and color scheme. We staged the home and created an extensive marketing campaign. See the website for this home at CamposDrive.com with high-resolution pictures, video and 3D Tour.
From Listed to Pending to Closed in Just 5 weeks.
If you consider selling then talk with us about your options and how we can MAXIMIZE your result!
---
---
---
Example of Just Listed Video
exposed to 20,000+ on Social Media Channels
We helped the owners with suggestions on light renovation and staging. We then prepared a marketing campaign, including photo session, video and drone footage. We listed and sold the house $80,000 above an offer the homeowner received from a neighbor just before he called HomeMaxi® Real Estate.
From Listed to Pending to Closed in Just 7 days.
List Date:07/19/2018
Contract: 07/22/2018
Sold/Close Date: 07/26/2018

That's the HomeMaxi® Real Estate Difference!
---
---
---
---
Example of Open House Video for Social Media Channels
This home was an unsuccessful "For Sale by Owner" case when we arrived. We helped with a few suggested improvements and staging.
After a successful marketing campaign, the house was sold for $40,000 above the previous "For Sale By Owner" list price.
---
Homes that not sell quickly and for the original list price
If you consider selling your home then it can be worth looking at what other successful and less successful sellers do. We study both types and we know by experience what it takes to sell quickly and for the best price. Below is a link to currently listed homes that have been on the market for more than 180 days and where the original list price has been reduced by more than 10%. It's usually an indication that the home was not optimally prepared to be sold, the price was unrealistic for the home in the condition it is or the location or the marketing plan was inadequate or a combination of all.
Click here to see "Hard to Sell Homes". (On the market 90+ days • Received price reductions of 15% or more)
---
Don't waste months trying to sell • Contact us today and SELL fast for best price!
Contact us for a free no-obligation consulting meeting where we can provide you with your homes most likely value under different scenarios. You might want to sell quickly for a fair price or you might want to get the most for your home and are ready to make a few changes. We can help with different selling strategies such as;
Sell within 48 hours to one of our cash investors
Sell at the best price in the open market
Renovate, stage and sell for optimal top price
Request your free no-obligation advisory meeting today!
CALL (941) 800 1680
..or use the contact form below and we will get right back to you!
---